Craving for an aromatic cup of Nanyang coffee or a perfectly crispy and buttered Traditional Kaya Toast?
With over 70 outlets in Singapore, there's probably a Toast Box just around the corner.
Locate an outlet near you on the map!
For Toast Box Operating Hours during Chinese New Year
Please click the button below.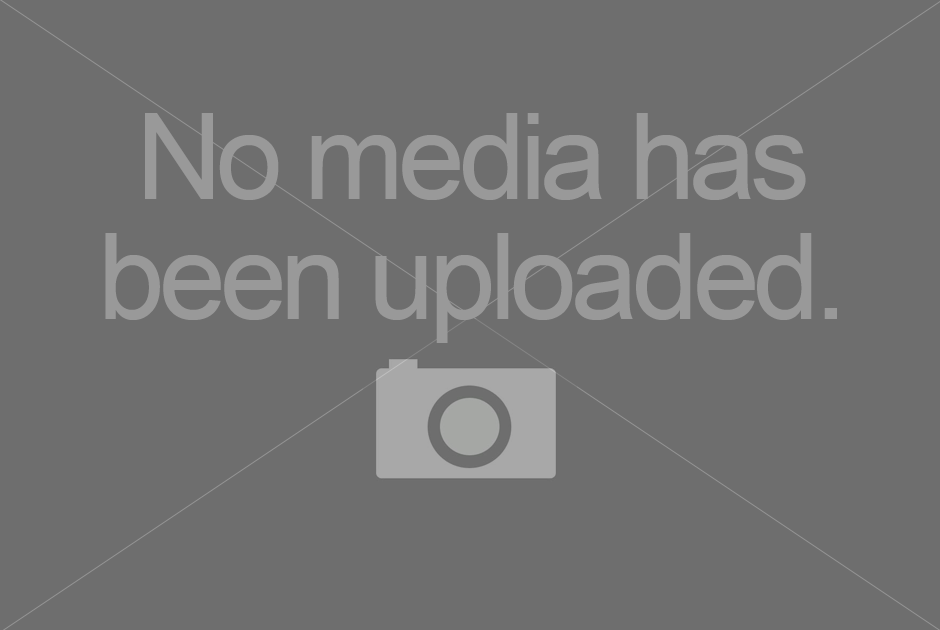 1000 Toa Payoh North News Centre Tower Block #01-01 S(318994) Mon - Friday: 8am-730pm Sat - Sun & PH: Closed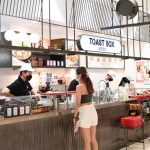 21 Choa Chu Kang Ave 4 #04-16 Singapore 689812 (Stall 19 – Toast Box) Daily 8am to 830pm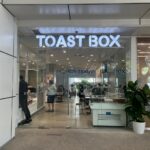 National University Hospital
5 Lower Kent Ridge Road #01-11 Main Building S(119074) Mon - Fri: 730am to 8pm Sat - Sun & PH: 9am to 5pm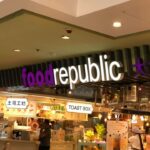 1 Woodlands Square
#04-01/04
S(738099)

Daily: 9am to 930pm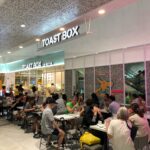 53 Ang Mo Kio Avenue 3
#01-02
S(569933)

Daily: 7am to 9pm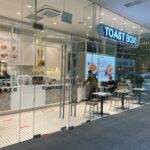 21 McCallum Street #01-01/02 S(069047) Mon - Fri: 730am to 5pm
2 Orchard Turn #B4-03D Unit 23 S(238801) Sun - Thurs & PH: 730am to 830pm Fri, Sat & Eve of PH: 730am to 9pm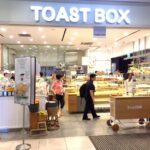 4 Tampines Central 5 #01-32 S(529510) Mon - Fri: 730am to 830pm Sat - Sun: 730am to 930pm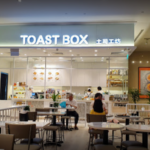 6 Scotts Rd #B1-13 S(228209) Daily: 9am to 7pm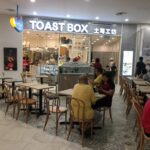 11 Rivervale Crescent
#01-15/16
S(545082)

Daily: 730am to 800pm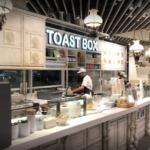 313 Orchard Road #05-01/02/03 Stall 22 S(238895) Daily: 830am to 8pm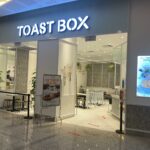 2 Marina Blvd, #B1-03 Singapore 018987 Mon - Fri: 730am - 515pm Sat - Sun, PH: Closed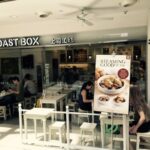 9 Bishan Place #01-35/36 S(579837) Monday - Friday: 7am to 9pm Sat, Sun & PH: 730am to 930pm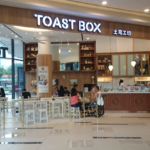 321 Alexandra Road #01-17 S(159971) Mon - Thurs: 8am to 6pm Fri - Sun & PH: 8am to 730pm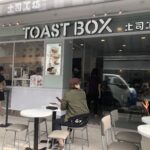 Sixth Avenue 8/8A Sixth Avenue S(276473) Daily: 8am to 7pm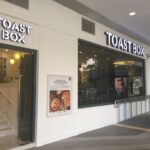 30 Sembawang Drive
#01-02
S(757713)

Monday - Thursday: 730am to 7pm Friday - Sunday : 730am to 8pm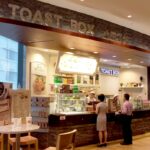 8 Marina View Tower 1 #02-06 S(018960) Mon - Fri: 8am to 5pm Sat - Sun & PH: Closed
311 New Upper Changi Road #B2-25/26 S(467360) Mon - Thurs: 830am to 830pm Fri - Sun: 830am to 930pm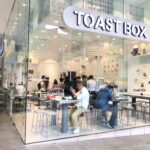 8 Cross Street #01-K1 S(048424) Mon - Fri: 730am to 430pm Sat - Sun & PH: Closed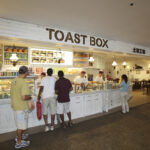 1 Woodlands Square
#01-34
S(738099)

Daily: 7am to 930pm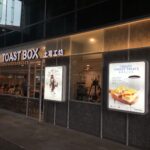 3155 Commonwealth Ave West #01-01/02 S(129588) Mon - Thurs: 730am to 830pm Fri - Sun & PH: 730am to 9pm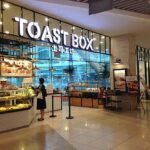 3 Temasek Boulevard Tower 5 #B1-167/168 S(038983) Mon - Fri: 730am to 830pm Sat-Sun & PH: 830am to 830pm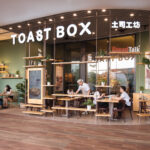 83 Punggol Central
#B1-15
S(828761)

Daily: 730am to 9pm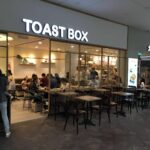 200 Victoria Street #01-67 S(188021) Mon - Thur : 730am to 9pm Fri - Sun : 730am to 930pm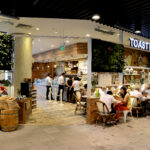 30 Tai Seng Street #01-05 S(534013) Daily: 730am to 830pm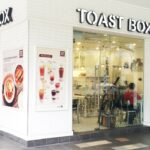 80 Bencoolen Street B1-17 (Campus 1) S(189655) Daily : 830am to 530pm PH: 830am to 430pm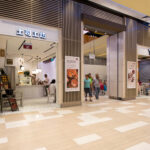 1 Joo Koon Circle #01-44/46 S(629117) Mon - Fri: 730am to 5pm Sat - Sun & PH: 830am to 430pm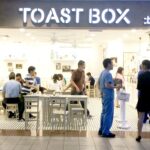 Jalan Tan Tock Seng #01-06 S(308433) Daily: 730am to 7pm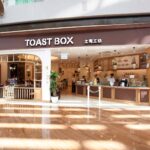 2 Bayfront Avenue
#B1-01E, Galleria Level
S(018956)

Daily: 730am to 930pm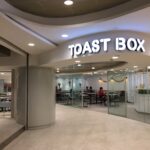 176 Orchard Road #B1-08 S(238843) Mon – Fri: 730am to 630pm Sat – Sun: 8am to 630pm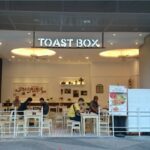 3 Simei Street 6 #01-01 S(528833) Mon - Thurs: 730am to 8pm Fri - Sun: 730am to 830pm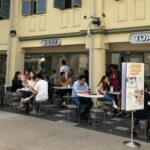 3 Pickering Street #01-26 S(048660) Mon-Fri: 8am to 4pm Sat, Sun & PH: Closed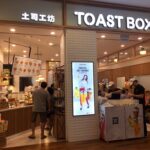 63 Jurong West Central 3 #B1-70/71 S(648331) Daily: 8am to 830pm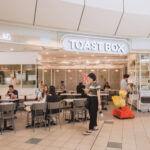 530 Lorong 6 Toa Payoh #01-04 S(310530) Mon – Fri: 7am to 9pm Sat - Sun & PH: 730am to 9pm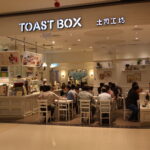 8A Marina Boulevard #B2-18 S(018984) Mon – Fri: 7.30am to 6pm Sat - Sun & PH: 8.30am to 5.00pm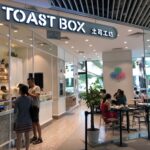 371 Beach Road #01-04 City Gate S(199587) Mon - Fri: 8am to 430pm Sat, Sun & PH: 9am to 5pm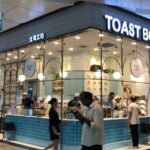 78 Airport Boulevard #B2-231 S(819666) Mon - Thur: 8am to 9pm Fri - Sun & PH: 8am to 930pm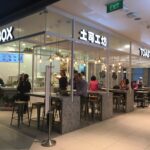 238 Thomson Road #01-15 S(307683) Daily: 7am to 830pm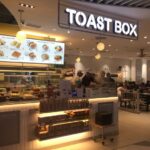 1 Sengkang Square
#B1-35
S(545078)

Daily: 8am to 9pm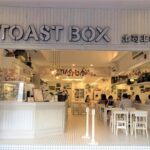 448 Upper Bukit Timah Road #01-01 S(678068) Daily: 8am to 8pm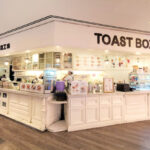 101 Thomson Road #01-81 S(307591) Daily: 730am to 730pm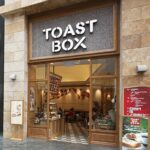 26 Sentosa Gateway #B1-203/204 S(098138) Sun - Thur: 8am to 8pm Fri - Sat & PH: 8am to 9pm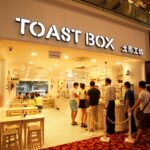 133 New Bridge Road #01-46 S(059413) Sun - Thus: 730am to 9pm Fri - Sat: 730am to 930pm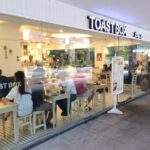 Blk 809 French Road #01-32/33 S(200809) Daily: 730am to 7pm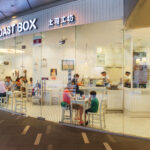 290 Orchard Road #02-08A S(238859) Daily: 730am to 8pm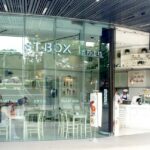 1 Seletar Road
#01-06
S(807011)

Daily: 730am to 830pm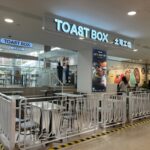 154 West Coast Rd #B1-01/02 S(127371) Daily: 8am to 830pm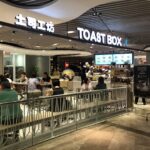 501 Orchard Rd #B2-01 S(238880) Daily: 730am to 630pm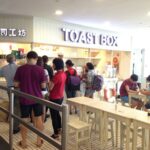 1 Maritime Square #02-27 S(099253) Daily: 8am to 5pm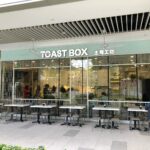 180 Kitchener Road #01-43 S(208539) Daily: 730am to 830pm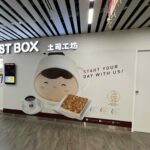 259 Pasir Ris Street 21 #02-38 S(510259) Mon - Fri: 8am to 4pm Sat - Sun & PH: 8am to 530pm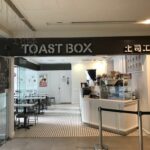 68 Orchard Rd #01-23 S(238839) Mon - Fri: 8am to 830pm Sat - Sun: 830am - 830pm PH: 9am to 830pm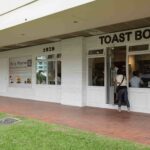 Blk 205 Hougang Street 21
Level 1
S(530205)

Daily: 730am to 830pm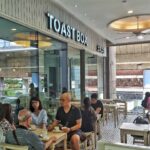 3 Gateway Drive #02-02 S(608532) Sun - Thur: 730am to 9pm Fri - Sat: 730am to 930pm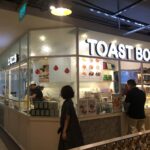 435 Orchard Road Level 4 Stall 25 S(238877) Daily: 830am to 8pm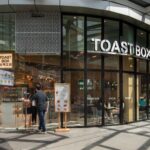 302 Tiong Bahru Road #01-110 S(168732) Mon - Fri: 730am to 9pm Sat - Sun & PH: 8am to 9pm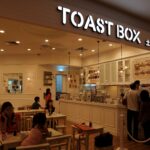 8 Raffles Avenue #01-01/03 S(039802) Sun - Thurs: 830am to 630pm Fri - Sat& Eve PH: 830am to 8pm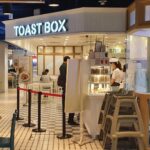 80 Marine Parade Road #B1-112/146 S(449269) Daily: 8am to 930pm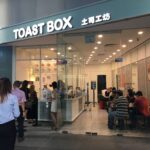 3 Phillip Street #01-05 S(048693) Mon - Fri: 730am to 530pm Sat - Sun & PH: Closed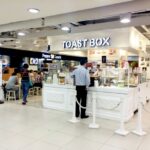 90 Hougang Ave 10
#B1-29/K12-15/K17 S(538766)

Daily: 730am to 9pm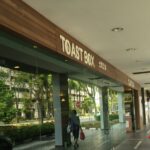 21 Choa Chu Kang North 6 #01-03 S(689578) Daily: 7am to 7pm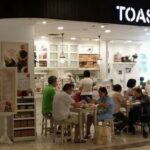 20 Ah Hood Road #01-11/14 S(329984) Daily: 8am to 8pm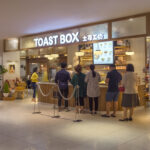 1 Harbourfront Walk #B2-34 S(098585) Sun - Wed & PH: 730am to 930pm Thurs - Sat & PH Eve: 730am to 10pm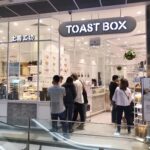 107 North Bridge Road #B1-27 S(179105) Mon - Thur: 730am to 830pm Fri: 730am to 9pm Sat: 830am to 9pm Sun & PH 830am to 830pm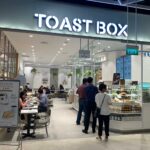 10 Paya Lebar Road #B2-19 PLQ Mall, Paya Lebar Quarter S(409057) Daily: 730am to 830pm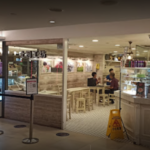 252 North Bridge Road #B1-44A S(179103) Daily: 730am to 9pm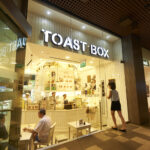 1 Maju Avenue
(Serangoon Gardens)
#01-01
S(556679)

Daily: 730am to 830pm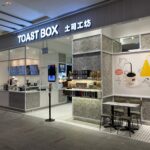 50 Jurong Gateway Rd #01-50 S(608549) Daily: 8am to 830pm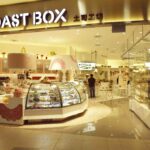 23 Serangoon Central #B2-58/59 S(556083) Mon – Fri: 730am to 930pm Sat, Sun, PH and Eve of PH: 8am to 930pm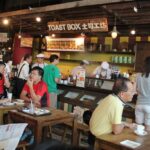 1 Harbourfront Walk #03-01 Stall 22 S(098585) Daily: 830am to 930pm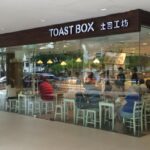 1 Kim Seng Promenade #B1-104 S(237994) Daily: 7am to 8pm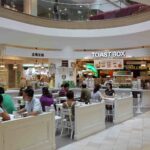 10 Tampines Central 1 #B1-K1 S(529536) Mon - Fri: 730am to 830pm Sat - Sun: 730am to 930pm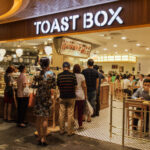 Shaw House (LIDO) 350 Orchard Road #B1-03 S(238868) Daily: 730am to 8pm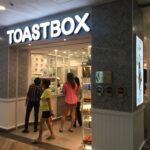 930 Yishun Avenue 2
#01-49
S(769098)

Mon - Sat: 730am to 830pm
Sun & PH: 8am to 830pm
313 Orchard Road #B2-31 S(238895) Sun-Thurs & PH: 730am to 7pm Sun & PH eve: 8am to 7pm