Established in October 2005, Toast Box is a Singaporean contemporary coffee chain rooted in the recreation of Nanyang coffee and toast culture popular during the 1960s and 70s. Step inside and be greeted by the fragrance of coffee made from freshly-ground caramelised coffee beans, complemented by a menu of familiar home favourites. The enticing aroma of brewed coffee and flavourful local delights infuse vibrancy of life into every store, bringing people together to share in the nostalgic taste of a bygone era.
In addition to preserving the taste of Nanyang at home, Toast Box is now also brewing in Beijing, Hong Kong, Jakarta, Johor Bahru, Kuala Lumpur, Shanghai and Taipei, sharing the delightful experience beyond our shores.
Toast Box
Store Concept
A
Lifestyle
Experience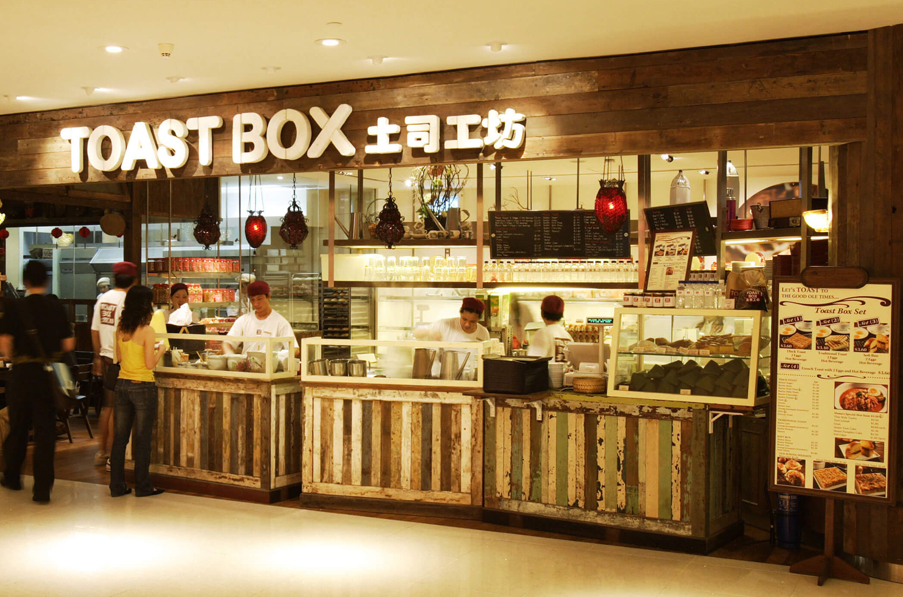 Old Nanyang
Enjoy your cup of Nanyang coffee with a blast from the past! We take you back to Singapore in the 1950s to 60s with a traditional coffee house setting enlivened with Nanyang vintage display reminiscent of yesteryears.
2005 - 2007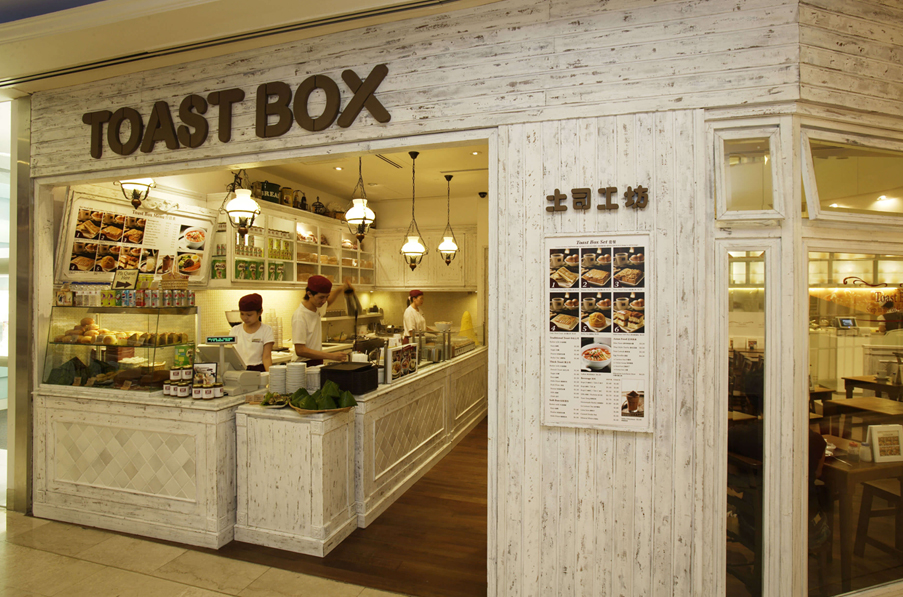 British Colonial
Be charmed by our rendition of good old British colonial style that creates a nostalgic and inviting ambience for your relaxation. The abundance of pleasing textures and carved wood, embellished with elements of gold, is the perfect locale for indulging in your favourite local dishes and coffee!
2008 - 2009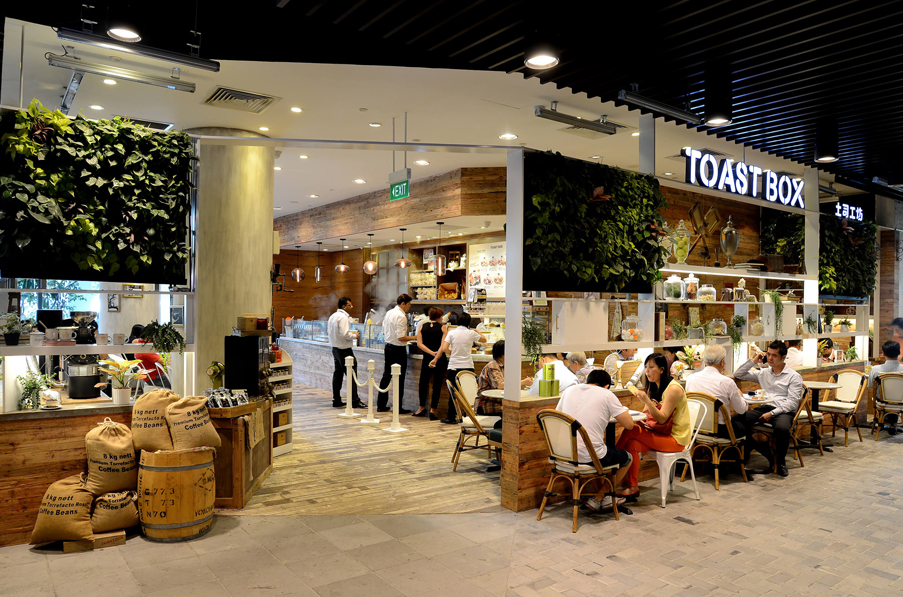 Modern Rustic
You don't have to be out in the sun to enjoy the pleasures of nature. We present a contemporary relaxation space with refreshing rustic touches, adorned with familiar vintage display elements from days of yore.
2010 - 2015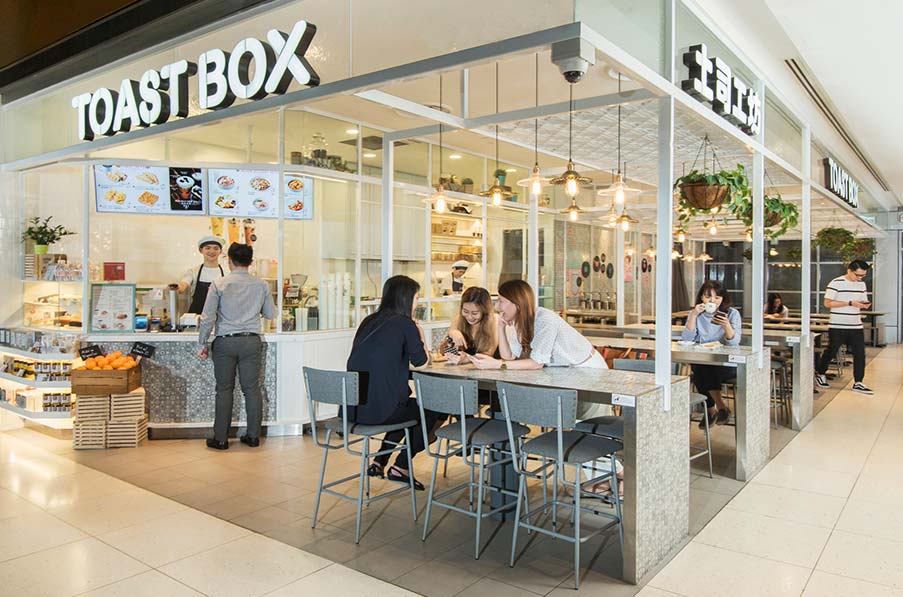 HDB 1970
Watch the world go by with your favourite cup of coffee! The fresh open-concept layout of this store is inspired by the novelty of HDBS during the 60s-70s, where public housing transitioned from the kampong to urbanized communal spaces. This store concept conveys the spirit of embracing new experiences and fostering new relationships!
2016 - Present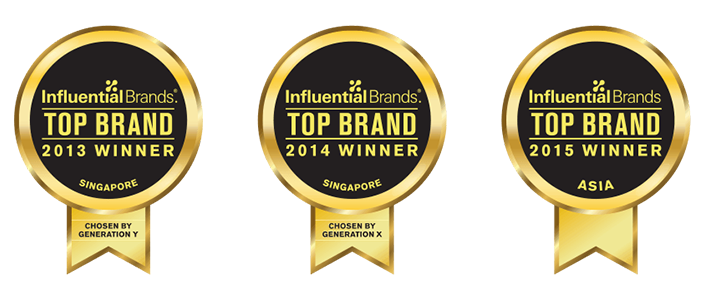 Honouring a Nanyang
coffee tradition
IT Starts from
how we cultivate
our beans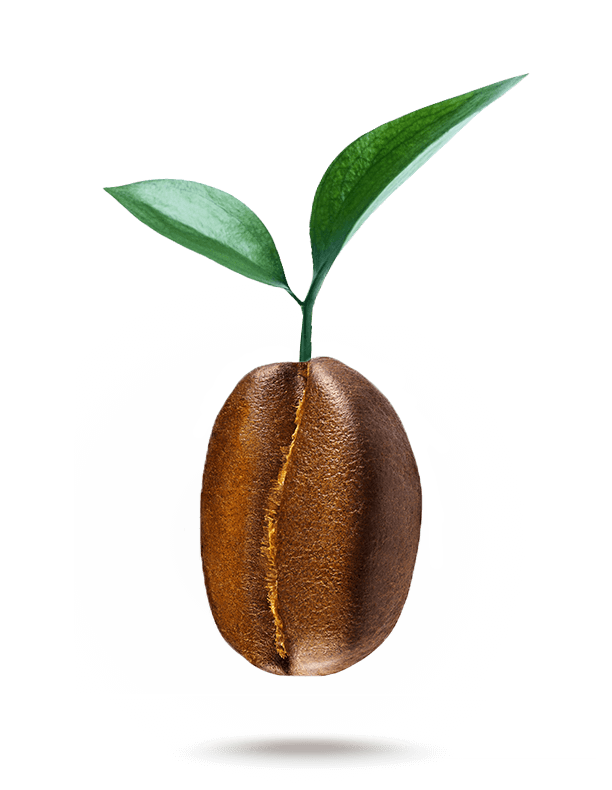 Learn More
Just one sip of Toast Box's signature Nanyang Coffee is enough to tell you how serious we are about recreating that Nanyang coffee taste which embodies more than 100 years of history.
Our passion and pursuit of that authentic and familiar taste has led us to develop a unique and proprietary blend to recreate the familiar coffee that Hainanese immigrants enjoyed in the early Straits settlements.
Learn More